Over this past weekend, I was able to get in five dives (including my 50th scuba dive!). Two of the dives were boat dives. I saw five octopuses, three manta rays, one sea turtle, several anemones with clownfish, one baby whitetip reef shark, and many other interesting critters.
Here is a selection of my top 25 favorite photos from the dives.
School of sweetlips on the concrete wreck off of Emon Beach.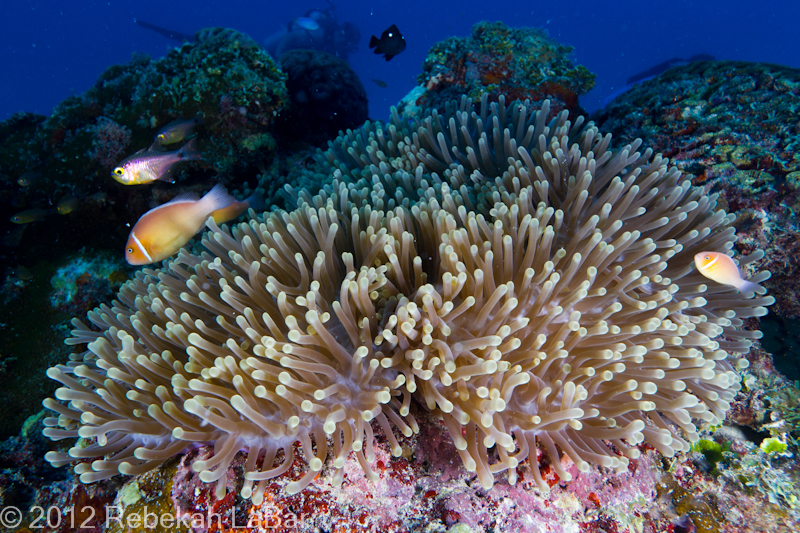 Anemone on a large coralhead not far from the concrete wreck, about 6o feet deep.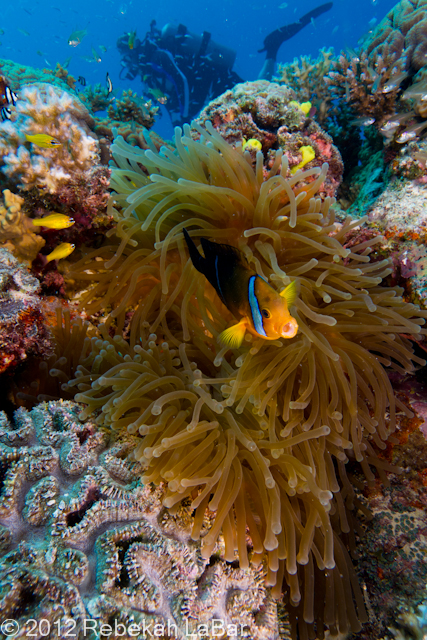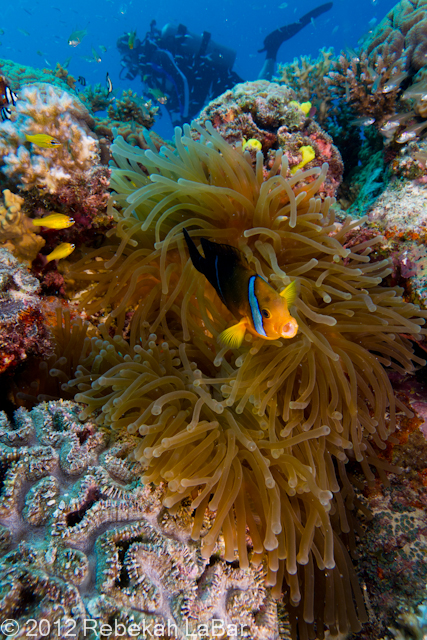 A beautiful scene; one of my favorite photos I've taken underwater. I love how this clownfish so often looks like he's yelling at me when I take his photo. (See the photo I took of this guy with my macro lens last month: Emon Beach Dive)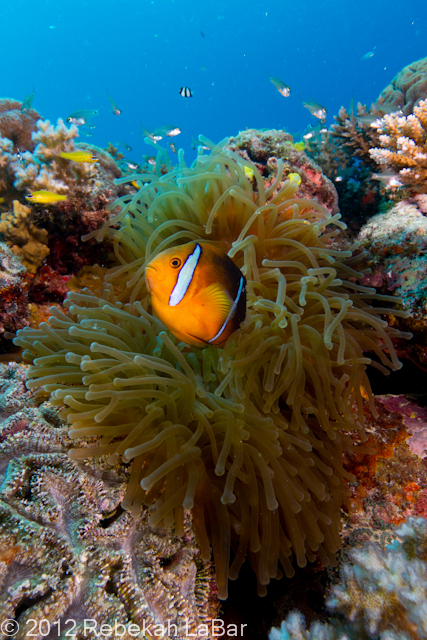 Another colorful shot.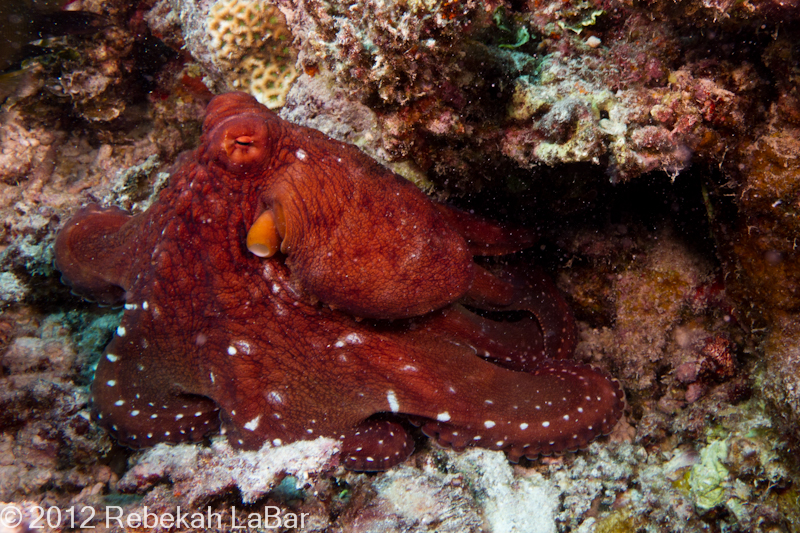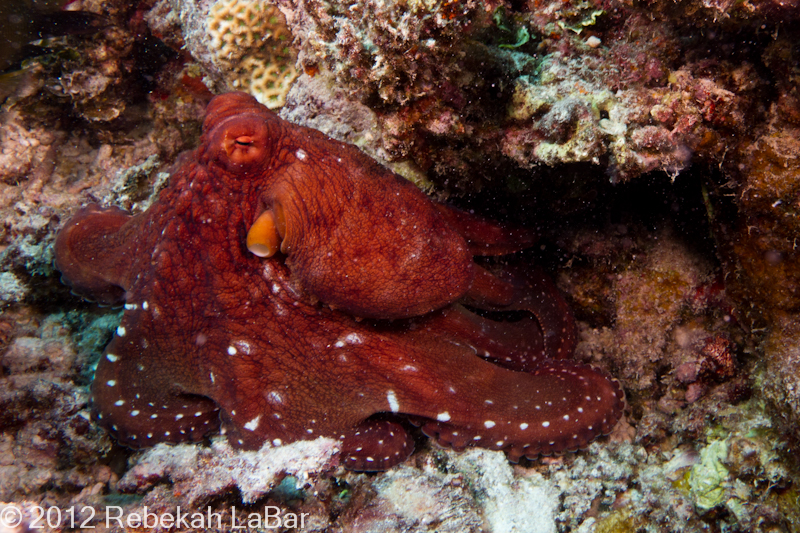 A very cooperative octopus that kept crawling in and out of several holes on this little coralhead. There was also a smaller octopus on the other side of the coralhead.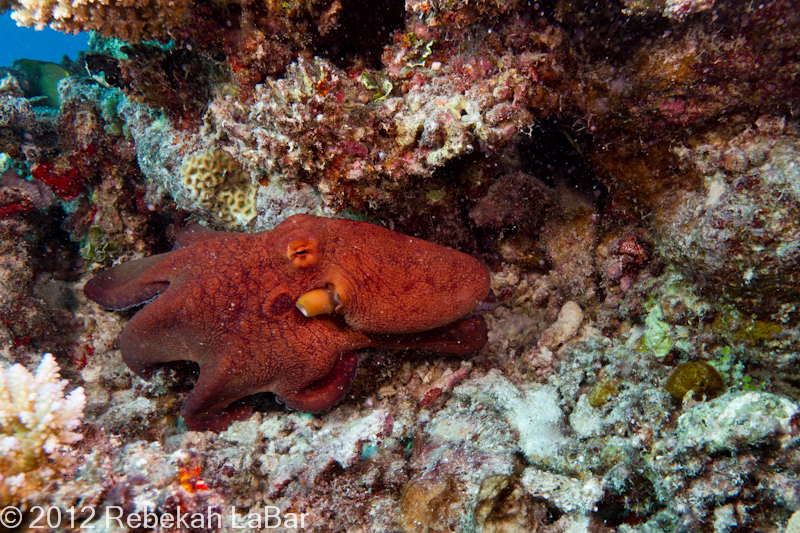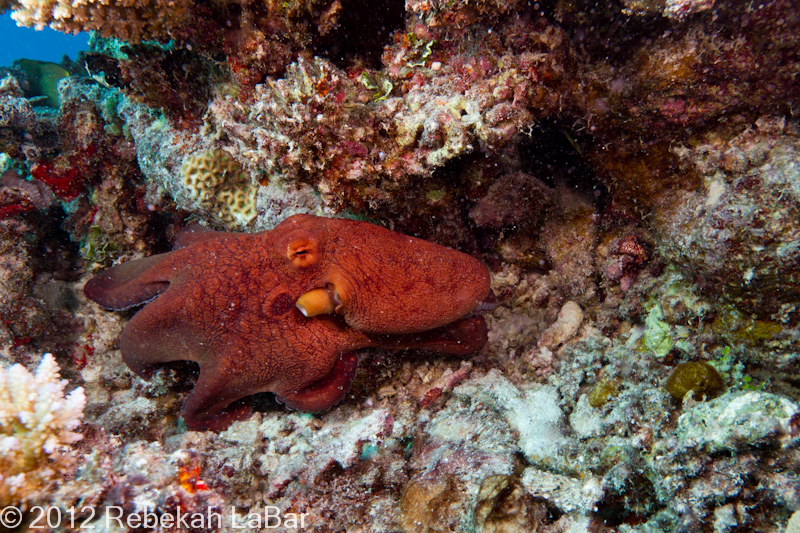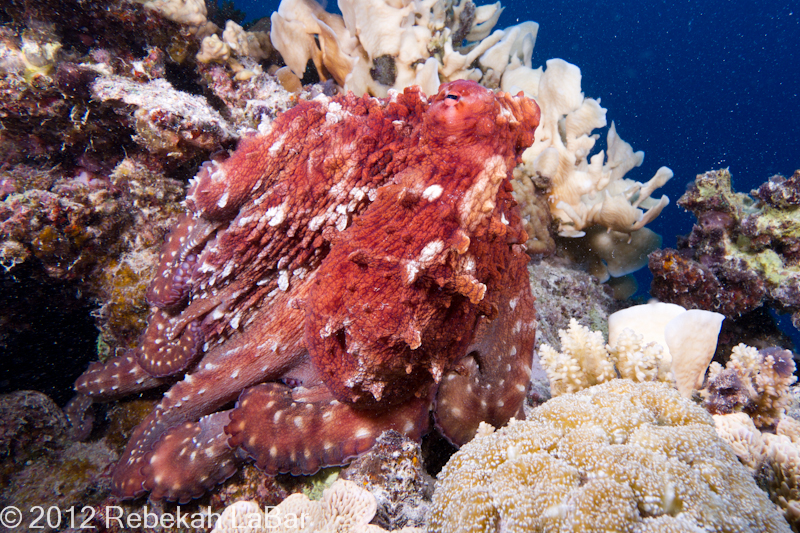 Changing color and texture!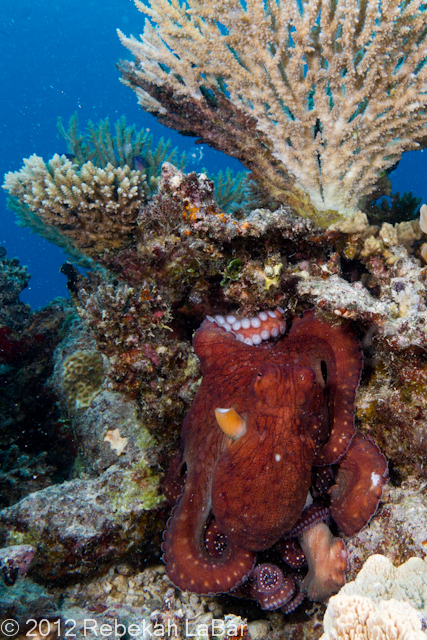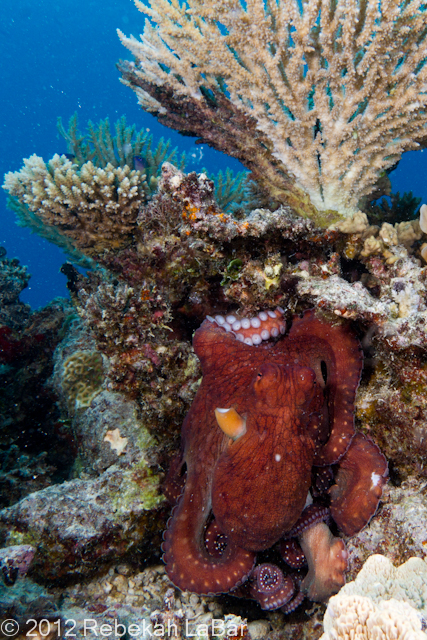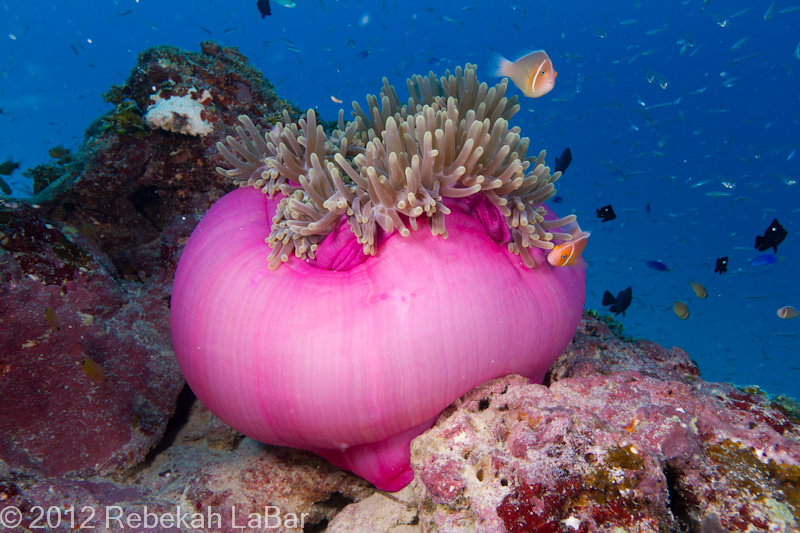 A mostly balled up anemone, showing its gorgeous underside.
The anemone further unfurls.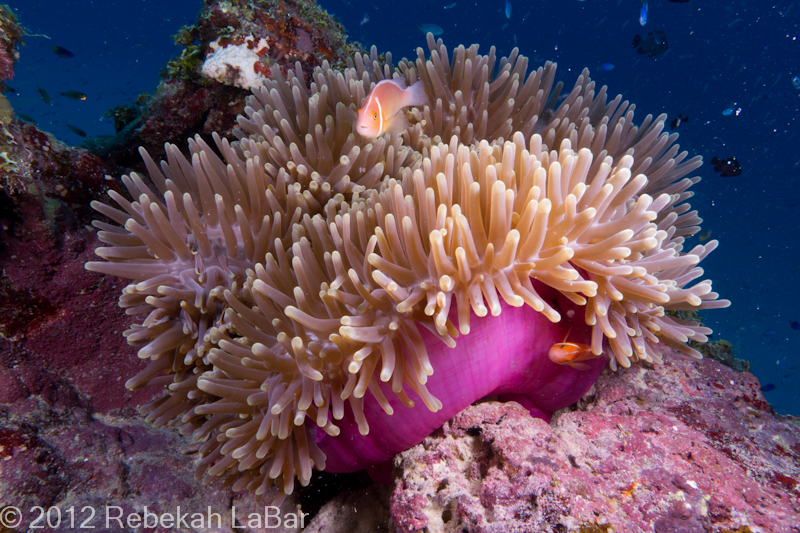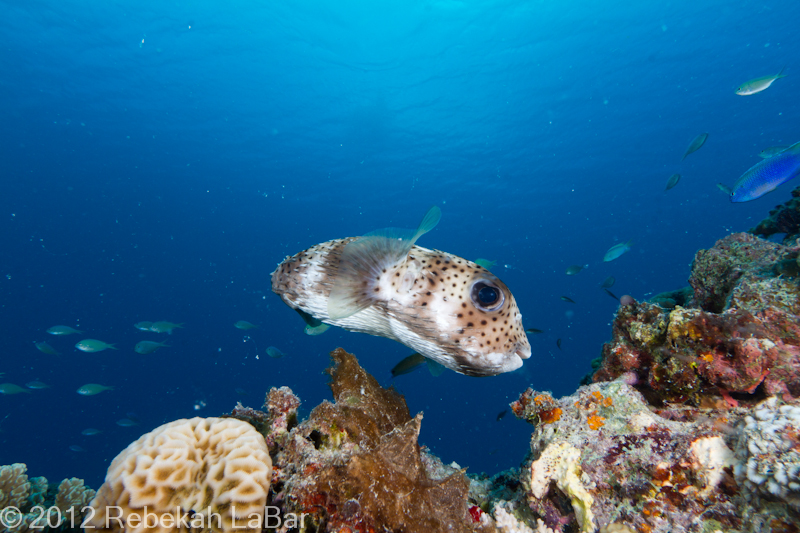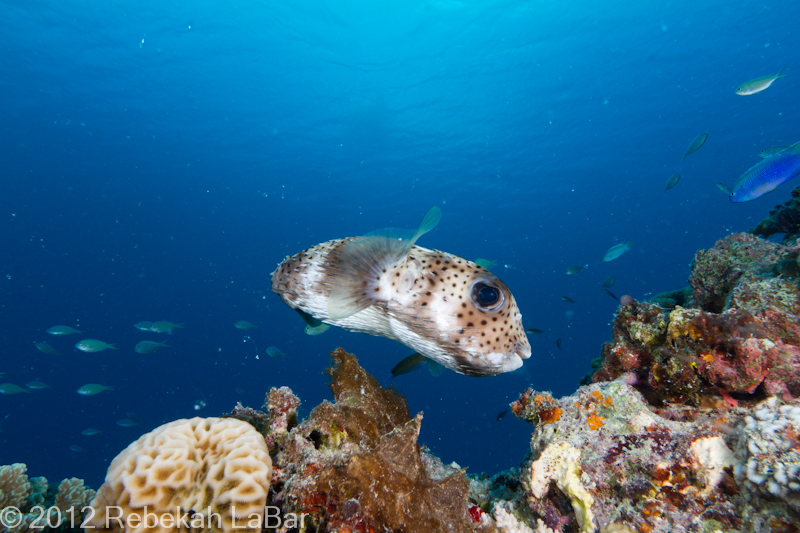 Porcupinefish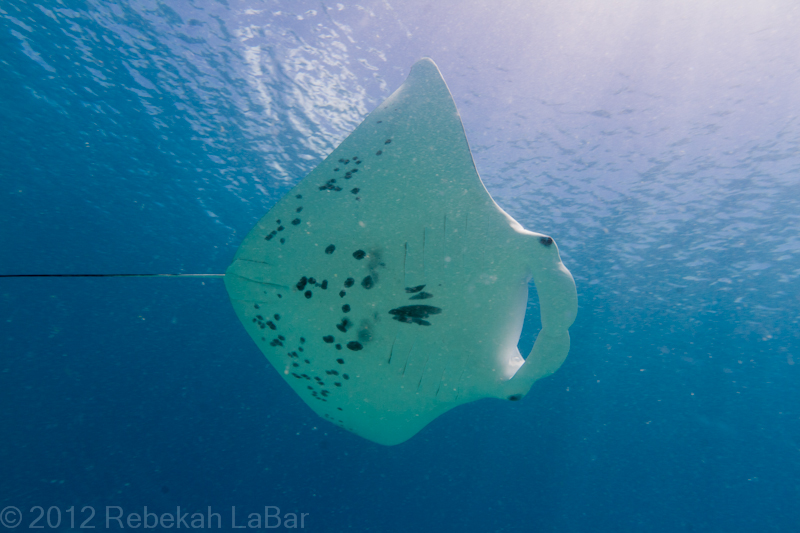 One of the manta rays off of Emon Beach, circling around overhead.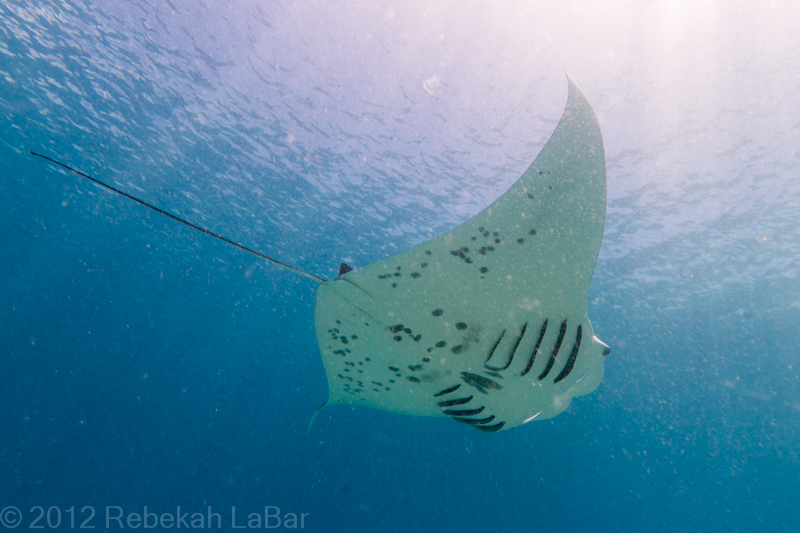 Bow guns on the Prinz Eugen (an old German battleship used by the US for nuclear tests at Bikini Atoll following WWII). This ship is just across the lagoon from Kwaj.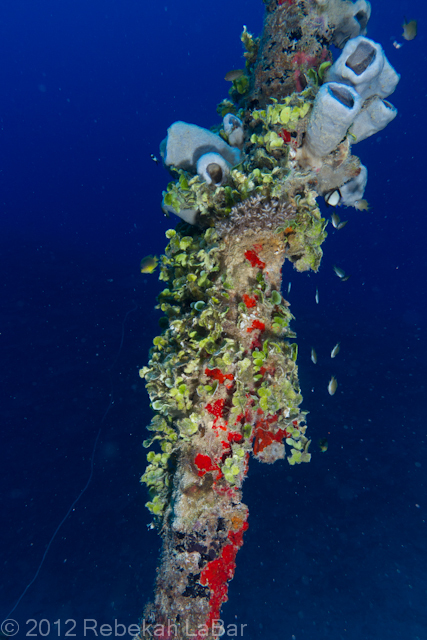 Sponges and other growth around the Prinz Eugen.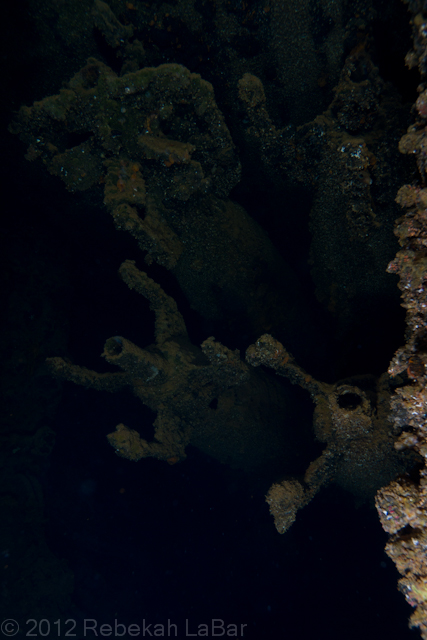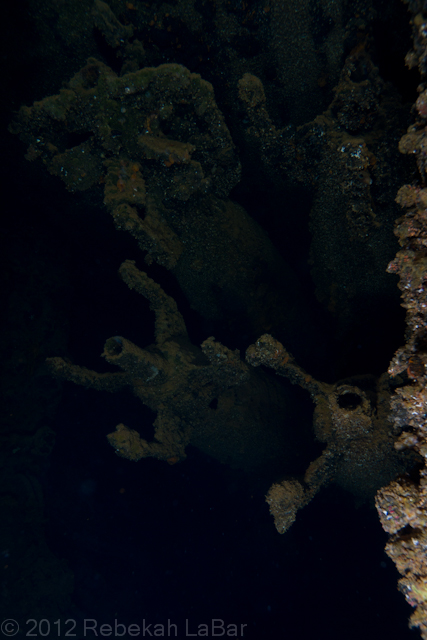 Torpedo room (showing the back of the torpedoes) on the Prinz Eugen.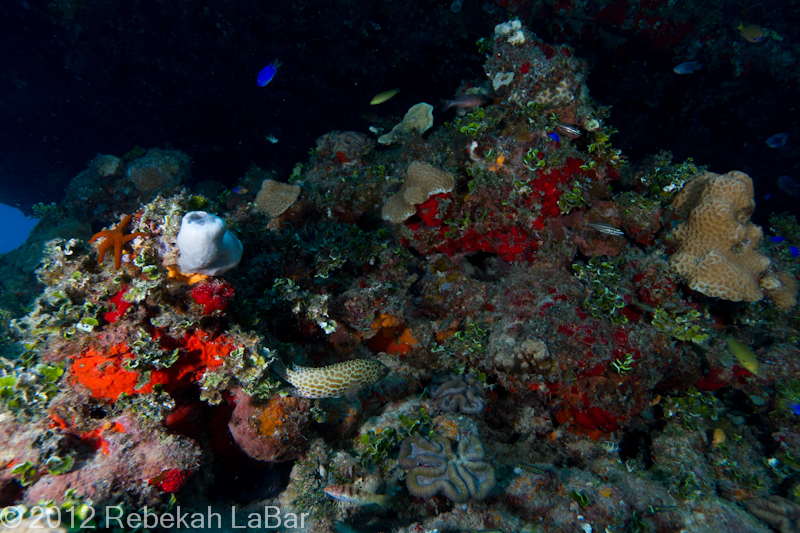 All sorts of life growing around the Prinz Eugen (I like the starfish on the left side of the coralhead).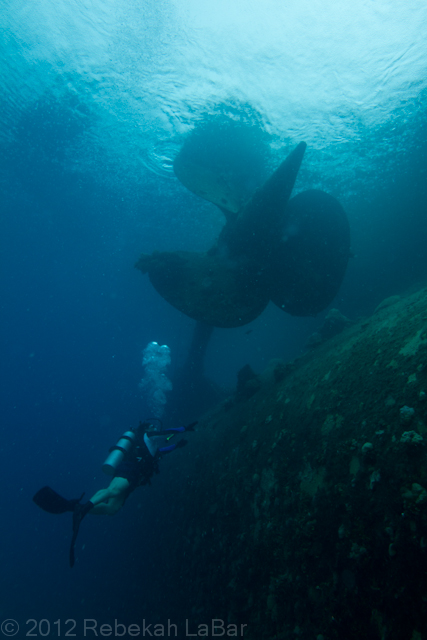 One of the propellers on the Prinz Eugen (the other is sticking out of the water).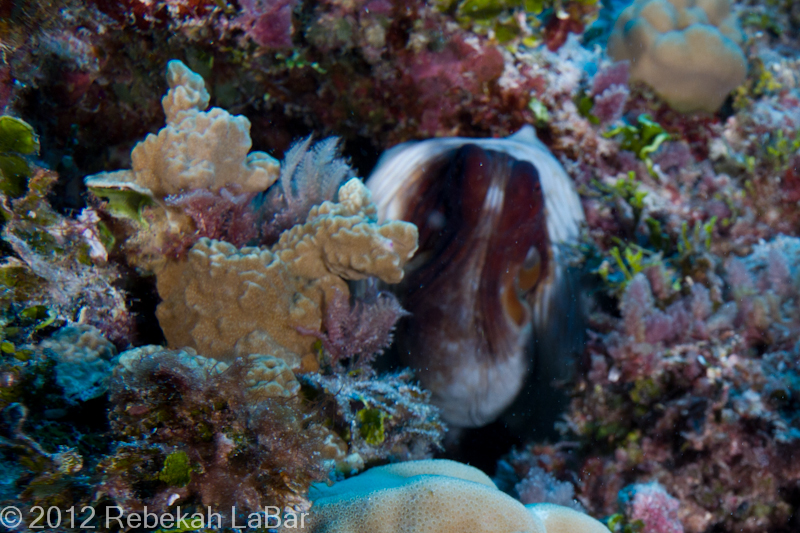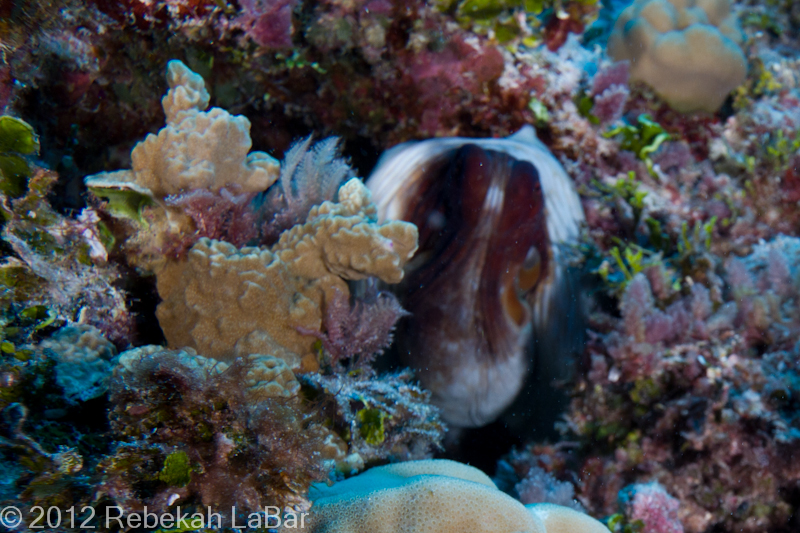 One of two octopuses hanging around this spot on the wall, on the ocean side of Carlson Island.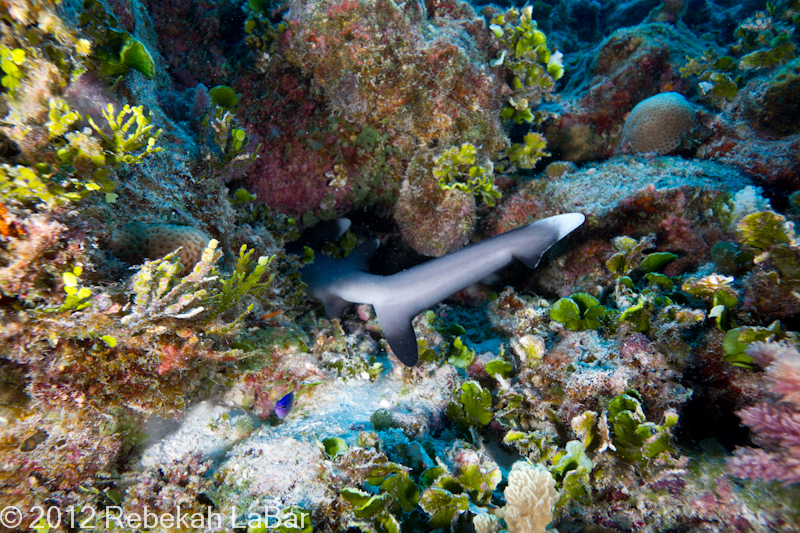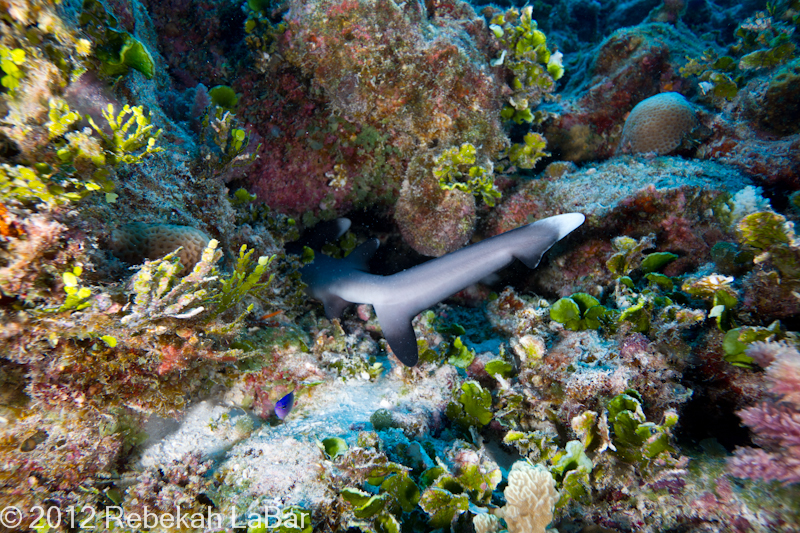 Tail of a baby whitetip reef shark poking out of a hole.
Here it comes!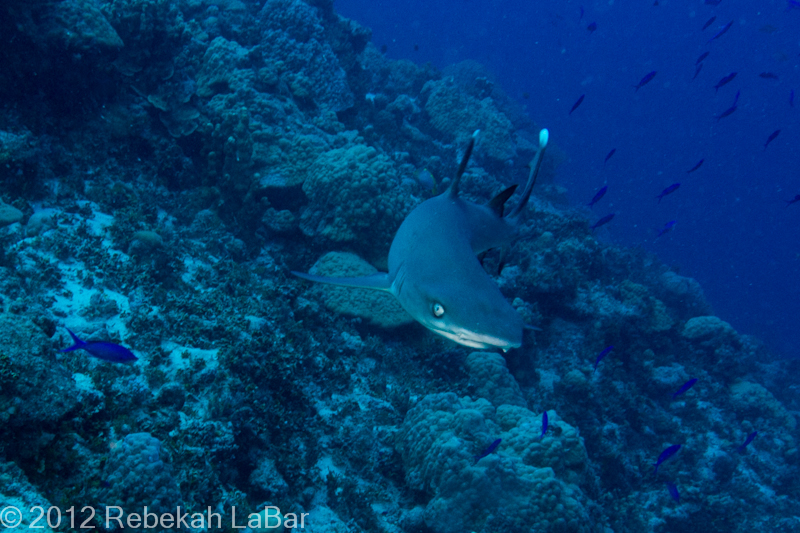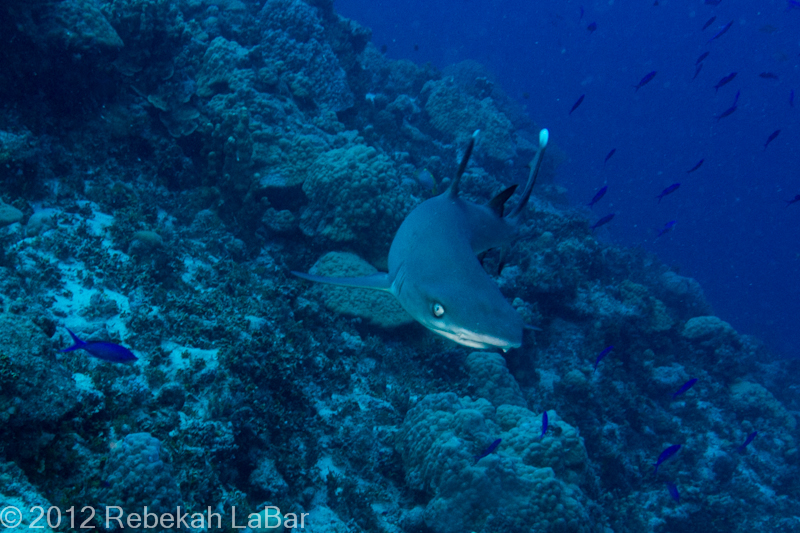 The shark circled around and swam right for me before swerving at the last minute to pass us by.
While the shark looks like it could be a large one in this photo, it was actually probably no more than 18 inches long, if that. Still, I'm sure it had some sharp little teeth that I wouldn't exactly want to encounter.