I finished a month-long scuba dive class Monday, so now I am officially a certified open water diver, which is the basic certification to allow me to dive to 60 feet.
I am so excited!
I went on my first two scuba dives Sunday afternoon and my next two Monday morning, as the final part of the class. All of these dives were in the lagoon, off of Emon Beach.
We saw countless fish (I'm going to have to get a fish ID book soon) and lots of beautiful coral. One of the highlights for me was seeing a couple of clownfish in an anemone.
Our deepest dive was to 38 feet. The water was very clear, with well over 50 foot visibility. The water is also very warm, at a year-round temperature of about 82 °F.
Following are a number of photos I took on the dives.
I can't wait to get out in the water and dive again! 🙂
This is the first photo of me underwater.
This is a moray eel, peeking out to see what's going on. This (and some of my other photos) is a little blurry as I was moving at the time. I still have to practice more at maintaining neutral buoyancy and staying still in one spot).
Behind me is Travis, one of the new teachers. Actually the other five people in the dive class were all new teachers.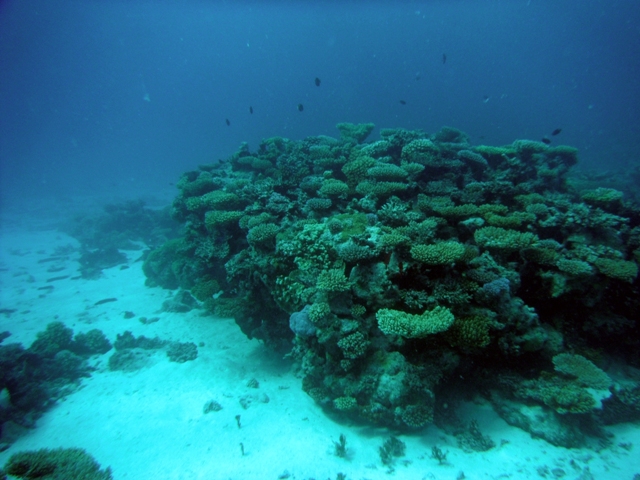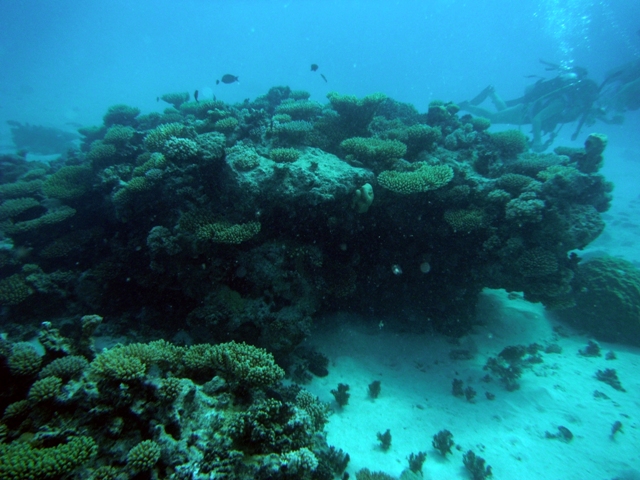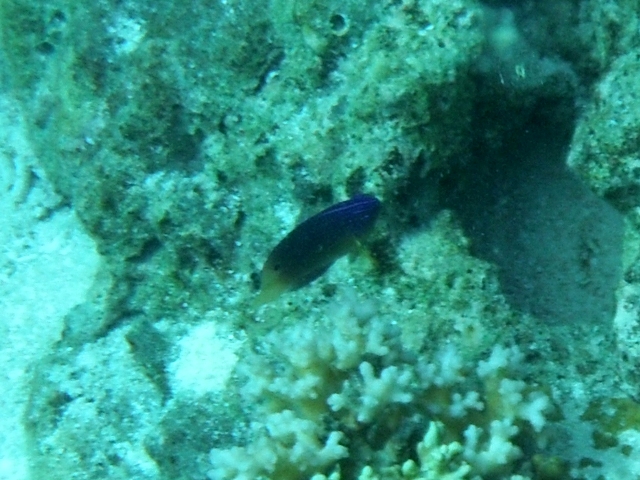 That's Kristen behind me now.
Kristen, Pam (my dive buddy), and Travis.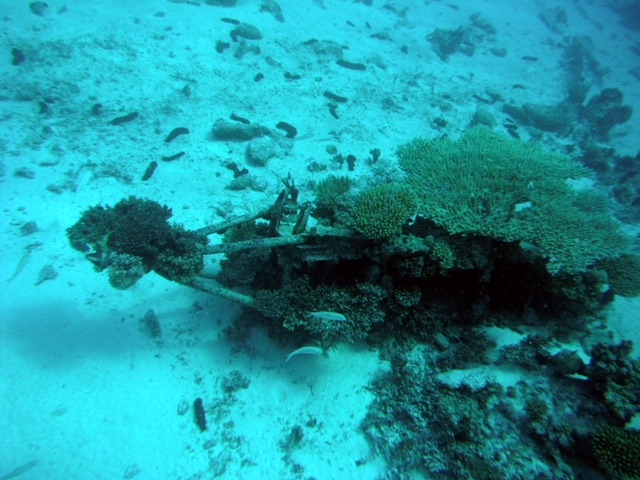 An old ship anchor, now serving as a home to coral.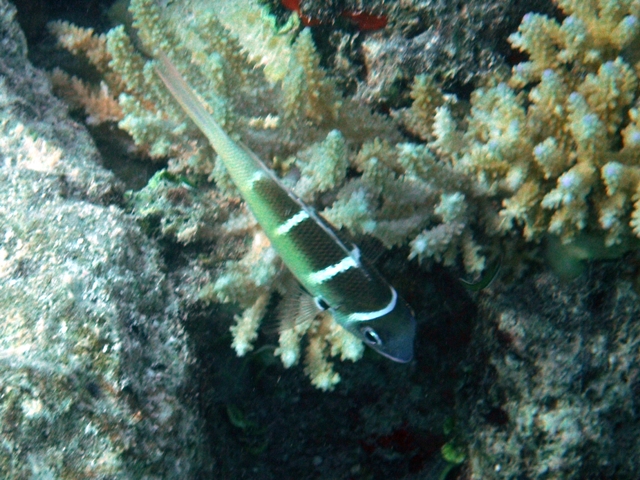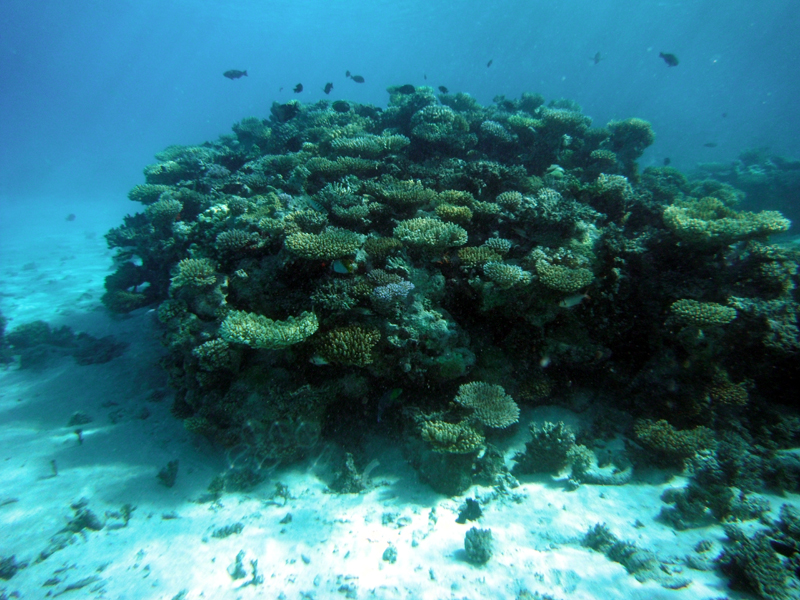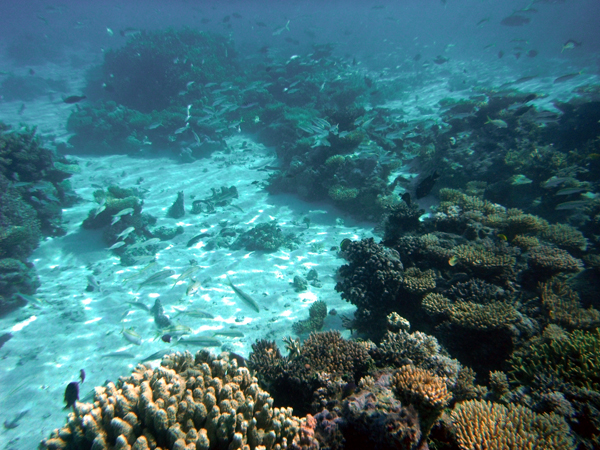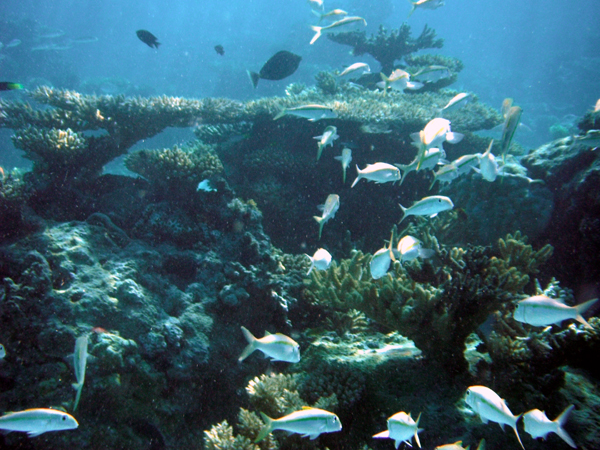 The lagoon floor drops off here.
Clownfish in an anemone!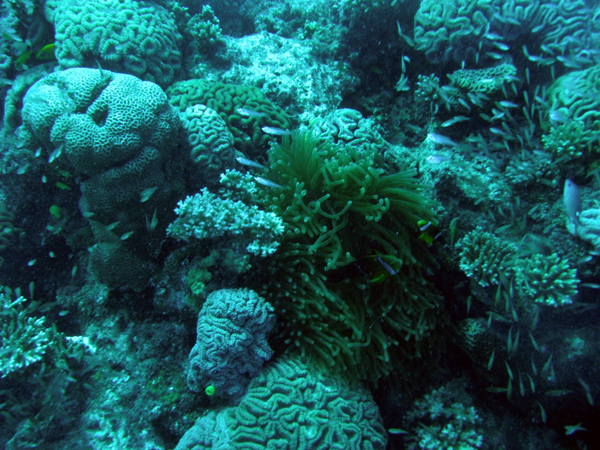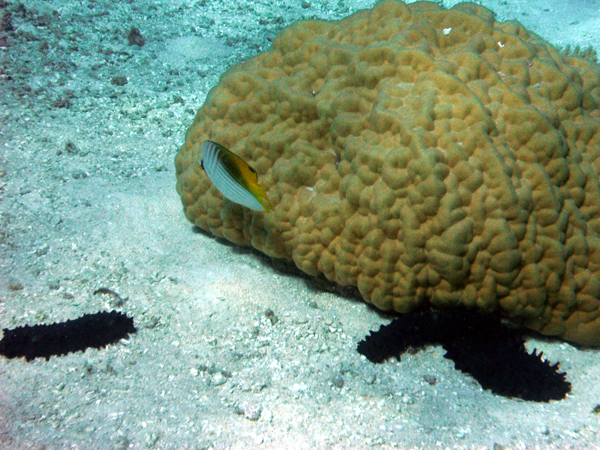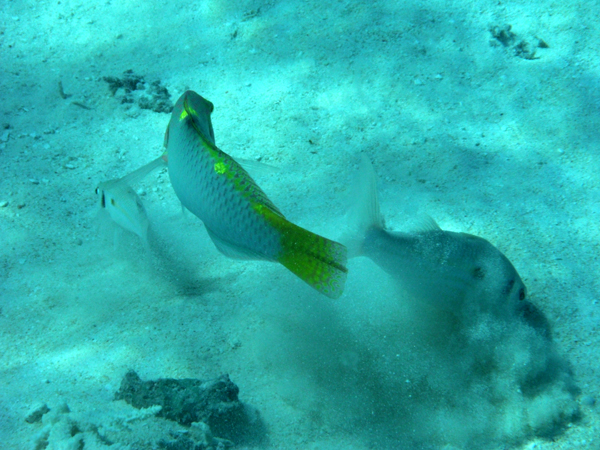 The fish on the right was digging in the sand with its snout.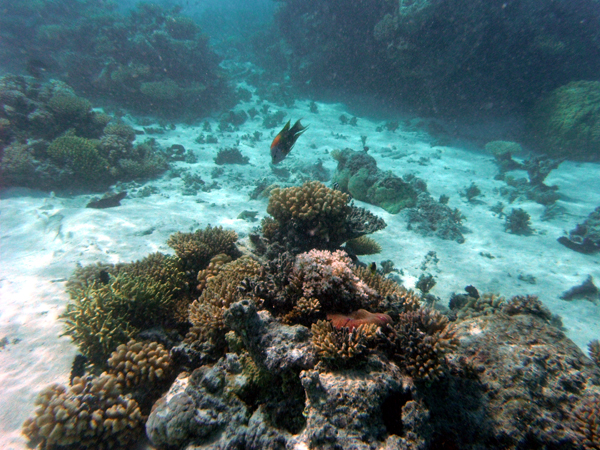 Travis and Kristen.
Kristen found a baby starfish near the beach following our first dive today. I was in a bit of a hurry so only took a couple shots, both of which turned out blurry. I should have switched to the macro setting.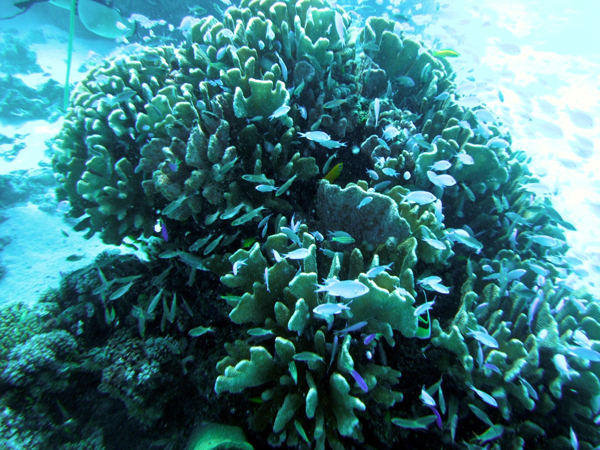 Travis in front of a large coral head.
Our instructor, Doug, on one foot.
Doug, with a sea cucumber in his mouth as a joke.
It's a beautiful and fascinating world down there, and my brief glimpses of it so far have just whet my appetite for more diving!